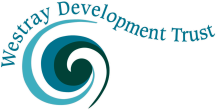 Westray Community Cinema has kindly allowed us to share their June 2018 Community Grant application as an example of a good application. To help you write your own application please see General Grant Application Guidance for Community, Development and Entertainment Grants.
The WDT Office Team is always happy to help you with your application.
As sections 1 & 2 of the application form contain personal details they have been omitted from this example.
Westray Community Cinema's application scored well at the PEG Review (Project Evaluation Group) because their application;
Was clear and concise
Clearly demonstrated efforts of fundraising/ securing other sources of funding
Demonstrated forward-planning in order to make this project successful and self-sustaining as it is a long-term project.
Clearly demonstrated a community need for a cinema and how it could benefit Westray.
Section 3: About Your Project
Section 4: Funding
Section 5: Charitable Objectives
Section 6: Answering a Need
Section 7: Impacts
Section 8: Project Viability
Once again thanks to Westray Community Cinema for sharing their successful Community Grant Application. See a printable version here.