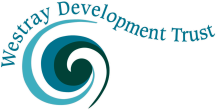 The Value of Community Learning Exchange
The third sector works hard to challenge a range of social, economic, political and environmental issues. Through this work organisations amass large amounts of specialised experience and knowledge that similar groups can also benefit from. As a result networking and knowledge exchange is a key part of charitable activity. Through this groups across the region, country and even the world can work together to solve the difficulties individuals and communities face. By sharing our experiences and solutions to the problems we have faced we can boost each other and rise together.
The value of face-to-face meetings has long been recognised as essential for building and maintaining long-term relationships and partnerships. Spending time with each other in this way means we became closer as people and as teams, this makes collaboration much easier and more likely in the future. It also gives more context and insight into what we're doing individually and collectively. This enriches knowledge exchange in a way that conference calls or emails never could. Face-to-face meetings are also highly effective for problem-solving and idea generation. Therefore enabling us to do our jobs more effectively and improve both our productivity and innovation as we support our community.
Links to Conference/ Community Networking Reports