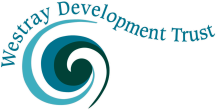 The website https://www.isle20.com/ has been launched to bring all your local independent Scottish island shops in one place!!! It's free to submit your shop for a listing. If you don't have a website that's ok, a facebook page will do.
Business Gateway has free business resources on it's website to support the needs and challenges local businesses are facing as a resulting of COVID-19.
https://www.bgateway.com/resources/coronavirus-support
Look on their website to access support on:
Business Continuity Guides/Planning
Actions for businesses to consider in response to Coronavirus.
Using and reviewing digital channels of communication.
Tips for working from home.
Universal Credit for the self-employed.
Coping with stress & anxiety.
Using digital to reach your customers quickly in a crisis.
Statuatory Sick Pay (SSP) Employer Obligations.
Online Tutorials.
Can't find what you need? Call the Orkney office at 01856 898 536 for support.
Westray Development Trust is not a financial advisor please take time to research available support.