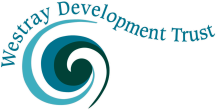 Westray Housing Needs Surveys
In order to establish if the community desire housing development in Westray, WDT conducted a Housing Needs Survey in February 2018 and again in November 2021. These showed that there is a continued need for housing to be developed.
A copy of the latest survey can be viewed here.
WDT Local Lettings Policy
In order to establish rental allocations priorities for the Westray, WDT also consulted with the community on a Local Lettings Policy in November 2020, and again in November 2021 when the policy was adopted.
A copy of the policy can be viewed/downloaded here.
The Bayview Project
Following several meetings and discussions with potential funders, OIC, and others, Westray Development Trust proposed the refurbishment of Bayview to help address the acute shortage of housing in Westray.
The project was renovating the former Harbour Master's House at Gill Pier into four 1-2 bedroom flats. These will be available for rent and will contribute to increasing and diversifying the housing options available in Westray.
WDT will be working with a letting agent to manage the flats on our behalf, subject to the housing allocations policy developed with community input.
Details of the project progress can be found here.