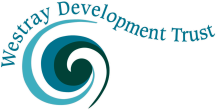 In an effort to keep as many people up to date with the latest information relating to the COVID-19 virus measures, including how these measures are impacting the Westray community, WDT has pledged to keep this webpage updated with the latest news and advice.
Representatives from many different corners of the island have come together in an effort to keep everybody as well informed as possible and this webpage is being put together with their invaluable assistance. It has been a heart-warming experience to see so many people come together to help those of our community in need, but this shouldn't really be a surprise, the kindness, and generosity of Westray residents is always without question.
Current Government advice is:
Stay safe, protect others, save lives:
The Scottish Government have bought in a tier system whereby individual geographic areas are allocated a level from 0 to 4. Orkney is currently at level 1, the restrictions associated with Tier 3 can be found here: Local Protection Levels. 
The above link is where you can find detailed information on what restrictions have been eased and what is still in force. If you are unsure about what you can and cannot do in Level 1, please read the information on the gov.scot webpage
Test and Protect
Test and Protect is NHS Scotland's approach to controlling the spread of coronavirus in our communities and was rolled out from Thursday 28th May 2020.
Everyone aged five and over who has COVID-19 symptoms of a new continuous cough, temperature or loss or change in sense of taste or smell should go to NHS Inform online or call 0800 028 2816 to book a coronavirus test. You and your household should not leave home, if the result of your test is positive, help NHS Scotland to identify who you've had contact with (this will be done confidentially).
If you are phoned by the Test and Protect service as you have been identified as having been in close contact with someone with coronavirus: Do not leave home for 14 days. A test will be arranged if appropriate. Also, other members of your household do not need to isolate unless they have also been contacted by Test and Protect service or you start to develop symptoms.
When new information becomes available we will do our best to update as soon as possible, but please do not hesitate to get in touch with any questions or concerns you may have.
Travel Restrictions and Advice
The following announcement from Orkney Ferries:
'The wearing of face coverings on Orkney Ferries vessels became mandatory on Monday 22 June. Passengers are reminded that they need to provide their own face coverings.
Our Conditions of Carriage have been amended as follows: The Passenger, Consignor and Consignee of Cargo agrees to the wearing of face coverings by all users over the age of 5 years. This is mandatory from the point of embarkation to the point of disembarkation whether accommodated in inside or outside spaces. Passengers remaining in their own vehicles on crossings less than 30 minutes duration may remove the covering provided vehicle windows remain closed. Where specified physical or medical conditions preclude the use of a face covering, this must be advised to the crew at the point of first contact.'
Please see the Orkney Ferries website for further information.
Please note that from Monday 23rd March 2020 the Trust office will close. Staff will be working from home and we do not expect this to hinder our ability to coordinate the community assistance efforts. This page will still be updated regularly when new information becomes available.
Update from OIC
Some island residents are facing new hardship situations as a result of the Covid-19 situation so the following information has come from OIC and may be useful:
Crisis Grants from Orkney Islands Council
Orkney Islands Council now offer online applications for crisis grants on MyOrkney https://orkney-self.achieveservice.com/MyServices – residents experiencing hardship, especially due to lockdown, can apply for a grant online and in most cases will get a decision the same day and payment the next day if the application is approved. To access this click on the link above or go to the Orkney Islands Council website – click on My Orkney (you may be asked if you want to create an account) – Online Services – Benefit Applications.
Assistance with Council Tax Payments
Anyone who has concerns over paying their Council Tax should make contact with Council Tax and Benefits Section of OIC to discuss whether they may be eligible for Council Tax discount, or to make a payment arrangement or to find out whether they may be eligible for benefits or a grant:- You can contact the Council for advice on Telephone: 01856 873535 Extension 2133 or Direct Dial Tel: 01856 886 322 or email the Revenues Section at revenues@orkney.gov.uk They can also write to the Revenues Section, Corporate Services, Orkney Islands Council, Council Offices, Kirkwall, Orkney, KW15 1NY.
Orkney Food Bank
Orkney Foodbank remains well-stocked both in Kirkwall and Westray. During the lockdown, all supplies donated in Westray have remained on the island and several Foodbank deliveries have been made locally. If anyone wishes to donate items they can do so in the green boxes at either the Parish Kirk or W. I. Rendall shop. Other items such as toiletries, washing powder, etc. are always welcome too. Please do not donate fresh food as this can spoil before needed. Any surplus stocks when lockdown eases will be sent to the main store in Kirkwall as normal. If anyone wants to donate cash for fresh food top-ups that can be done to the Foodbank account at Rendall's shop or directly to Iain MacDonald (677357) who is Foodbank agent for Westray and Papay. All requests for Foodbank help are dealt with in strict confidence. The Foodbank is very grateful to all who've been so generous during this time of extra need.
Dog Waste Bags
OIC will continue to supply island communities with Dog waste bags, free of charge, and as the local island shop(s) are the best places for these bags to be located right now then we have arranged for supplies to go out to the shops that have asked for a new supply of these bags.
Update From Westray Surgery
At Westray Surgery, we want to thank everyone for their support and encouragement during this challenging time. You will be aware that we have made a number of changes to the service we provide to limit face to face contact and therefore limit the risk of spreading the coronavirus:
We are using telephone triage. If you contact the surgery for an appointment, the nurse or GP will phone you back to discuss the problem and give advice. If medication is required, this can often be prescribed over the phone. For those with internet access or a smartphone, we can now offer video consultations. This is a new service which we have introduced as a result of the coronavirus pandemic. In some circumstances, it still may be necessary to see you at the surgery or at home. If this is the case, please wear a mask or face covering.
We have reduced the number of people seen for blood tests (some folk may be relieved by this!). If you do attend for a blood test, please wait in your car outside the surgery until the nurse or GP calls you in, to reduce the risk of contact with others (this also applies when attending the surgery for pre-arranged appointments).
Lots of useful advice about coronavirus, how to stay safe, and changes in lockdown measures are available at NHS inform.
Emergency Services
FIRE SERVICE
Westray's Retained Unit of Scottish Fire & Rescue Service remains working as normal. Whilst practical training has stopped, for the time being, all crew members continue with online training. Additionally, all equipment is being maintained and tested regularly and remains ready for use. Home Fire Safety Visits and other community activities are all suspended but if
you need local advice on something please contact Wullie (677222), Denis
(677509) or Iain (677357). For an emergency response always call 999.
COASTGUARD
Westray's Coastguard Service will also continue to respond to emergency calls as normal. Although practical training has stopped for the time being all equipment is still being maintained and inspected to ensure it all remains ready for use. If you have an emergency please call 999 as always.
Self Isolating
If you are self-isolating and would like some more information on what this actually entails please click here for the latest advice from the NHS.
This page from the BBC news website also gives a comprehensive overview of what social distancing and self-isolation actually mean: BBC Coronavirus: What are social distancing and self-isolation?
If you are self-isolating and need support, please contact WDT by:
phoning: 01857 677858 and leaving a message or email: admin@westraydevelopmenttrust.co.uk
Please do not come into the office, the office is now closed with staff working from home. Our email is the best way to contact us, however, messages on the answering machine will be checked daily. If you know of someone who needs this support but who cannot access this information themselves, please let them know that help is available.
Community Closures
Westray Playpark – The playpark and playing field are now open but the latest government guidelines around social distancing must be observed..
Westray Junior High School – The school is now open and provisions have been made with staff, children and parents to mitigate the risk of coronavirus.
The Hofn – As a youth centre and community space, the Hofn will not be reopening WDT feels that we are able to follow government guidelines adequately to ensure the safety of users and staff.
Kirks – services have been suspended until further notice. The Church of Scotland and Baptist kirks both remain open as places of prayer or quiet spaces – please follow guidelines at the door.
Pierowall Hotel and Cleaton House –Pubs and Restaurants are now able to open following social distancing measures. Takeaway services are still available along with meal delivery for those in self-isolation. Please contact the hotel or Cleaton house directly for more information on the services available.
Jacks Chippy – The Chippy is open on Saturdays from 4.30-7.30. Please phone in your orders and either collect outside or delivery options may be available.
Healthy Living Centre –
Learning Centre and Community rooms – the learning centre, consultation room, community classrooms, and other community facilities within the school are closed until further notice. Any sessions already booked have been cancelled and no new bookings are being taken at this time.
Kalisgarth – Following National guidance Kalisgarth is open to essential visitors only, with all visits having to be booked in advance. As part of the required track and trace service anyone visiting Kalisgarth must complete a visiting proforma at each visit. PPE and hand sanitiser are provided by Kalisgarth, and national physical distancing measures need to be maintained during visits whether indoors or outdoors. Families have been notified of the visiting process, which changes in accordance with lockdown restrictions. Folk are encouraged to keep in touch by phone, e-mail, letters, and Kalisgarth has the facilities for contact by social media/skype (or alternatives). To use the phone/skype route, please contact Kalisgarth Office Mon-Fri, 9-1230 to arrange a slot. If you send a message via text, phone or letter/e-mail, they will ensure it is passed on to clients and read out to them if they need this assistance. Keeping in touch emails can be sent to- kalisgarthcarestaff@orkney.gov.uk or kalisgarth@gmail.com – please phone to advise if you have sent an urgent email/attachment.
All community events/gatherings at Kalisgarth including Kirk, citizens advice, knitting and spinning group remain cancelled until further notice.
RBS – the bank will not open in Westray until further notice. The Kirkwall branch of RBS is still open. The Westray Post Offices at Tullochs & Peter Miller's (Skello Shop) can perform the majority of banking services.
Bargain Box – The Bargain Box is now open be appointment only. Social distancing measures are in place and you must use hand sanitizer when entering and exiting the building. Appointments can be made to make donations or visit the Bargain Box by contacting Anne Burgher on 344 or by contacting Anne through Facebook.
Westray Playgroup – the playgroup is cancelled until after the Easter holidays, however, this will be subject to a review of the current guidelines.